ReAwaken - Creating community & meaningful action to shift paradigms in mental health, trauma, and addiction. A podcast by the HUMANE Clinic, hosted by Matt Ball, Rory Ritchie & Berny Maywald produced by Rory Ritchie. www.reawakenaustralia.com.au / www.humaneclinic.com.au / www.justlistening.com.au
Episodes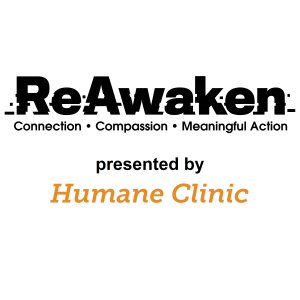 Wednesday Feb 01, 2023
Wednesday Feb 01, 2023
Humane Clinic therapists Matt Ball and Rory Ritchie traverse experiences of both cynicism and optimism as they grapple with the realities of mental health industries, mental health celebrities, and mental health in social media.
Visit: youtube.com/TheHumaneClinic to watch this episode as a video podcast!
Presented by Humane Clinic. Audio production by Rory. Video production by Lou.