ReAwaken - Creating community & meaningful action to shift paradigms in mental health, trauma, and addiction. A podcast by the HUMANE Clinic, hosted by Matt Ball, Rory Ritchie & Berny Maywald produced by Rory Ritchie. www.reawakenaustralia.com.au / www.humaneclinic.com.au / www.justlistening.com.au
Episodes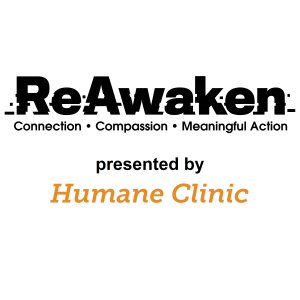 Wednesday Jan 25, 2023
Wednesday Jan 25, 2023
Humane Clinic therapists Matt Ball and Rory Ritchie check in to begin a new run of podcast episodes, share experiences from hospital emergency wards, and discuss the 'so what' of humane approaches to being in relationship with another person.
Visit: youtube.com/TheHumaneClinic to watch this episode as a video podcast!
Presented by Humane Clinic (www.humaneclinic.com.au). 
Audio production by Rory. Video production by Lou.